Grind Fitness Chaos 4000 Power Rack Review – Before You Buy!
The Grind Fitness Chaos 4000 Power Rack has one of the best names in fitness.
Grind? Chaos? Fitness? I'm all for it!
But is it as good as the name?
Let's find out!
Pros
First, we're going to get started with all the positive things this power cage does right.
Smaller Dimensions Allow For Easy Storage
There are a ton of crappy squat racks out there and even crappier half racks. This is what the Grind Chaos 4000 Power Rack is, a half rack.
Half racks allow you to save space in your garage or home gym compared to a full-sized 4-post squat rack.
One of the significant parts of this power cage is the space requirements being lower than beefier racks.
Easy To Assemble
The majority of the reviews I read from most people are just how easy it is to assemble the Chaos 4000 Rack.
Some people finished in around 40 minutes up to 90 minutes by themselves or with a helper.
Nothing is worse than getting your new squat rack in the mail, and it takes a couple of hours to set it up.
Believe me!
Built-In Weight Storage Pegs
The majority of the half racks that I've seen are unfortunately very flimsy and basically just crappier squat stands.
With the built-in weight storage pegs this power cage has, it is a lot easier to keep the rack grounded when plates weigh it down.
On top of that, saving space with built-in storage compared to purchasing a separate weight tree is always a bonus.
Multi-Grip Pull-up Bar
Once again, a lot of terrible half-racks out there only have a standard straight pullup bar.
Grind Fitness has managed to fit in a multi-grip bar for different pull up variations, which is always better than just a straight bar.
If you only have that straight bar; you're stuck with only overhead pull-ups and underhand chin-ups, unless you get different grips to attach to it.
Having a multi-grip bar option allows you to do hanging leg raises easier, and obviously neutral grip pull-ups. Which I definitely think is the best variation anyway!
Rubber Lined J-Cups To Protect Barbells
I've seen a bunch of racks with additional j-cups that are just bare steel.
This is going to slowly wear down your barbell and decrease its life expectancy.
Considering your barbell is the most critical piece of equipment you need for a gym, this is vital!
The Chaos 4000 has rubber lined j-cups, which allows you to save your barbell's outer coating.
Numbered Uprights
As you can see in the picture above of the J-Cups, this power cage has numbered uprights.
The "number" of squat racks I've seen without numbered uprights is over 9000!!!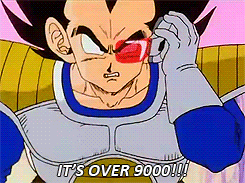 The most significant benefit of having numbered uprights is not having to look back and forth to ensure your barbell is even before training.
Believe me, it's a massive headache and wastes a lot of training time. Especially if you train with multiple people and have to keep switching the j-cups back and forth.
Grind Fitness has it figured out as all of their racks have numbered uprights luckily.
So please squat rack manufacturers, make numbered uprights a standard thing, and save us the headache!
Now that we have the positives done let's move on to the negatives, which are quite numerous, honestly.
Cons
This is always my favorite part of reviewing equipment like this.
Especially when my goal is to help people make smart decisions when it comes to investing in quality power racks, barbells, and adjustable benches, among others.
Many people out there will review expensive squat racks overly positive, so they can make as much money as possible.
But I won't do that, I refuse to give you guys recommendations based on money.
Integrity, honesty, and respect are words I live by, and I'll prove it right now.
This Grind rack with its million naming schemes is not a good squat rack for the price.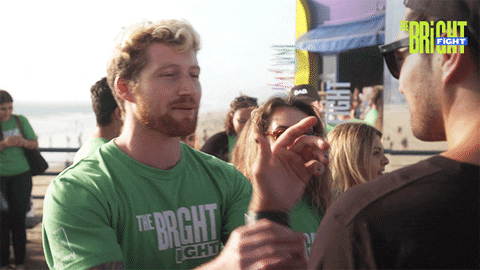 If this was 300 dollars cheaper, I would feel comfortable recommending it, but I just can't.
So let's get to tearing this down, so you can find out why.
But don't leave yet! Because afterward, I'm going to tell you what you should get instead that's priced similarly!
Let the Chaos begin! See what I did there? No? Ok…
Only Made With 14 Gauge Steel
One of the most critical factors you need to consider when investing in a power rack is the steel gauge.
For those that don't know, "Gauge is the measurement used to measure the thickness of the steel. In the gauge system the higher the number the thinner the steel. As an example, 12 gauge steel is thicker and stronger than 14 gauge steel."
Obviously, a squat rack made with 14 gauge steel is going to be nowhere near as stable as an 11 gauge steel power cage.
Which is actually the standard that most high-level racks are made out of.
A rack can say it has a weight capacity of 1500 lbs as the Chaos 4000 rack does, but that doesn't mean it's true.
The fact that this power rack is $650 and is only made of 14 gauge steel shows just low the value really is.
There are tons of 14 gauge power racks on Amazon, and the majority of them are half the price of this rack.
Just something to think about, the value just isn't there.
Poor Craftsmanship
A lot of the reviews I've looked over repeated the same problems. Bad welds, pieces don't fit together perfectly, etc.
The poor craftsmanship is pretty plain to see, and once again, for a power cage that's priced so high, this is unacceptable.
Paint Chips Off Quickly
I don't know about you, but I hate when I buy a new premium power rack for over 600 DOLLARS, and the powder-coated paint falls off immediately.
Oh wait, that's never happened ever. And yet, multiple people have reported scuffing the paint off instantly even while being careful.
A lot of people aren't going to care about the pain scuffing off on their rack. Normal wear and tear over time make perfect sense, of course.
But scraping the paint off instantly as some pictures show is just insane.
For a 3 or 4th time, I've lost count…
A squat rack priced at over 600 dollars should not have its paint scraping off from one workout. That just doesn't make sense whatsoever.
Only Has 2″ Spacing
The standard spacing for most racks such as Rogue, Rep Fitness, and other name brands is 1″ spacing.
This makes sense; not everybody is the same height after all. Squat racks require 1″ spacing to allow for small adjustments to unrack the bar from the correct height.
Another complaint that's often been voiced is that this power cage only has 2″ spacing. This causes the j-cups to be either too high or too low, depending on what exercise you're trying to do.
It's not so bad for Squatting, however for Benching, it's a little more annoying. It can cause injury if you're unracking from the wrong position, obviously.
I recommend you save yourself the headache and get literally any other rack that's more durable and has 1″ spacing.
Safeties Are Not Flush With The Rack & Too Short
Another significant issue is the safeties. When training in a garage gym without a spotter, the only thing to save you is the safeties.
The safeties on the Chaos 4000 are too short to do much good, and they aren't flush with the uprights, which makes them unsafe.
Because the safeties are too short, every time you do a squat, you have to be close to the power cage uprights. Many buyers have commented, saying they've hit the j-cups on the way up.
Obviously, this isn't safe whatsoever, and another main reason why I wouldn't recommend this rack to anybody.
J-Cups Don't Lock In & Wiggle
Like the safeties, the J-cups don't have the best welding, which makes them wiggle around.
If your J-cups don't lock in and stay in place, it's possible to miss them while racking your weights.
I shouldn't have to explain why this is bad.
Overpriced For What You Get
And finally, the biggest reason I can't recommend the GRIND Chaos 4000 Power Rack, is because of the price point.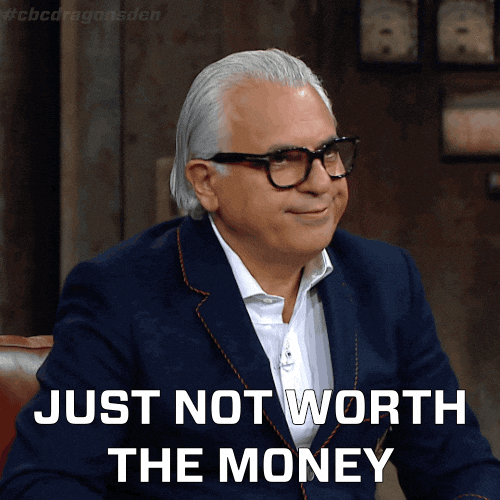 At $649, this rack is completely overpriced for what you're getting.
If it was 11 gauge steel, the entire rack would probably be better, honestly.
That plus the 2×3 uprights makes this rack very overpriced and not worth the value that you're getting whatsoever.
But with that said, let's go over a rack that is not only a much better buy, but it's also much more upgradeable.
Grind Fitness Chaos 4000 vs Rep Fitness PR-4000
Our Pick
REP PR-4000 Power Rack
The REP PR-4000 Power Rack is one of the highest quality power racks on the market. It features laser-cut numbering every fifth hole, 3×3" 11 gauge steel, and 5/8" diameter hardware. The 1" "Westside" spacing through the bench zone and 2" spacing throughout the rest make this rack extremely versatile. A wide range of attachments are available as well, such as a lat/low row attachment, lever arms, functional trainers, dip bars, and more!
CLICK FOR BEST PRICE
Our Review
The PR-4000 from Rep Fitness is the ultimate rack on the market.
It checks off every single thing you could possibly need in a power rack:
1,000 lb rated commercial grade power rack
Features 3×3 11 gauge steel
1″ hole spacing which should be the standard
Solid welding and everything is laser cut for maximum stability
The other awesome thing about this rack and all of Rep Fitness' other racks, they have some of the best customization options I've seen.
Here are some of the accessories you can add on:
Built-in Lat pulldown/low row attachment. This pulley system attaches directly to the rack and allows you to add even more stability to it. It also has a foot brace to brace your legs while doing rows and Pulldowns. You can even add a leg roller attachment, which will keep you secure when the weights get heavier on the Pulldowns.
Rear base stabilizer. You can add a base stabilizer for those that don't have the means to bolt this down into the ground. I would say you probably don't need this if you have added the other accessories to weigh it down, but that option is nice.
Spotter arms and front base stabilizers. You can also add front base stabilizers if you choose to get the spotter arms for the front of the rack. This is actually a really cool feature for specific exercises and might be something you need for your training.
Dip Attachment. Many racks don't have a dip attachment, which is a shame because dips are one of the best exercises, as I've shown in my article on the best exercises to get stronger forever. The best part about REP Fitness dip attachment is that they attach outside the rack instead of inside, where you can hit your head. Or maybe that's just me, lol.
Band pegs. For those that like to use bands, you can get banded weight pegs to use for whatever you could possibly need.
Multiple color options. I've seen a bunch of cool racks that weren't in the colors I liked. And I'm sure others have had the same problem! Rep fitness offers a variety of different color schemes to suit anybody's needs.
Different variations of safeties and J-cups. Some people prefer straps to metal safeties. It makes sense though, if you have durable strap safeties, they'll keep your barbell from being banged up if you have to dump a squat. The same thing for rack pulls, gently setting down the bar onto standard metal safeties, can cause warping over time depending on the bar and weight that you're using. The J-cups also have various options depending on what style you prefer.
Choices between standard, neutral grip, and globe-grip pull-up bars. Having the option to choose what types of pull-up bars you want is definitely a nice addition to an already great rack.
And suppose all of that wasn't enough, they're currently working on an Adjustable ISO Lever Arms, and they recently released their belt squat attachment as well!
Between these upgrades and standard options that come with the rack, you can see why it would be my #1 recommendation!
Conclusion
The Chaos 4000 could definitely be a good rack if they fixed a couple of the significant issues.
Mainly the price, higher gauge steel, and the overall construction.
At $650, there are better options at the same price, and there are better options at lower prices as well.
I can't recommend this rack simply due to the primary reasons I've shown above.
However, that being said, what do you guys think?
Am I unfairly judging the Chaos 4000 Power Rack?
Let me know in the comments below!
Until next time,
-Dante